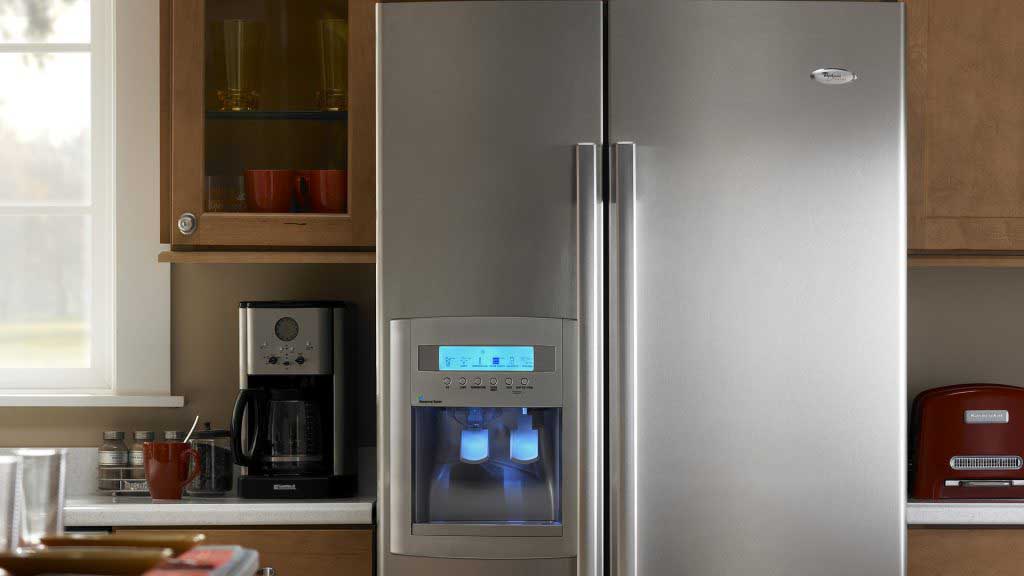 When the appliance that's not functioning properly is your refrigerator, time is especially of the essence. Groceries are more expensive than ever these days, and you don't want to lose an entire freezer or refrigerator full of food due to a defective appliance. That could mean hundreds of dollars worth of edibles down the drain all because of a refrigerator repair that didn't come quick enough. To ensure a timely response to your refrigerator's problems, pick up the phone now and call the pros at Hayes Appliance Repair. With our 24-hour emergency services, you'll never have to worry about refrigerator repair service that's not prompt, professional, or effective. Our dedicated technicians are available for all types of refrigerators repair, and we'll work quickly and efficiently to help restore your fridge to tip-top shape before any real damage is done.
As a local, family-owned appliance repair company with more than two decades of experience in refrigerator repair, Hayes Appliance Repair has built an outstanding reputation for upstanding customer service at down-to-earth prices. So whether you're a budding chef with a fridge full of gourmet ingredients or a busy mom with snacks and milk you need to keep cold and fresh, our prompt and professional appliance team is ready to help with all of your refrigerator repairs. We can address symptoms including:
Leaking water
Erratic cooling
Interior lighting troubles
Unusual noises
Cycling problems
Clogged drains
Ice maker issues
Water dispenser defects
Faulty defrosting
And more 
When it comes to your refrigeration repair, Hayes Appliance Repair is well-versed in the internal workings of virtually every brand and type of refrigerator on the market today. From high-end Sub-Zero units to energy-efficient GE refrigerator repair, we can help you pinpoint the source of the trouble, replace the necessary components, and safeguard the freshness of your perishable food and drinks. We want to uphold our 98% rate of completion on first service calls, so you know we'll work diligently to get your hardest working household appliance back to top condition both quickly and correctly!
In addition to timely service and terrific customer care, Hayes Appliance Repair is committed to keeping our prices well within the reach of average homeowners. To bring you the fairest rates in refrigeration repair, we follow the standards of the Major Appliance Service National Price Guide. We also offer an online $10 coupon good toward your refrigerator repair.
And don't forget, for only $30 more, our on-site refrigerator repair technician will double-up your service and look at a second appliance. Here's the perfect opportunity to have your washing machine, clothes dryer, or any other major kitchen or laundry appliance checked out without having to schedule and pay for a separate service call. Just contact us today by phone or e-mail and ask about our double-duty appliance repairs.