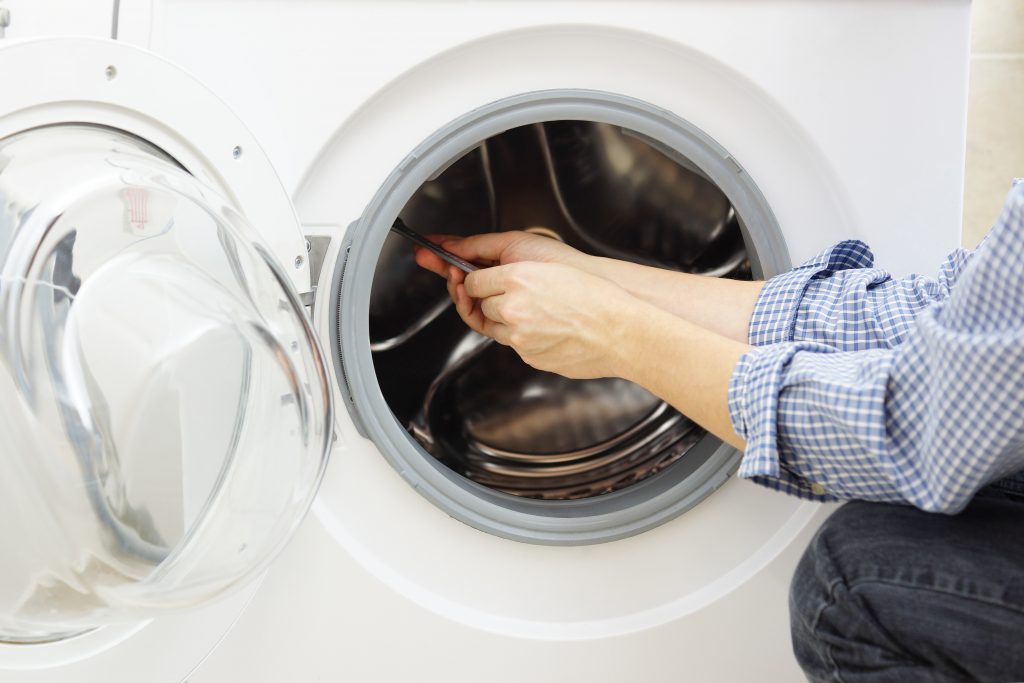 Granted, your clothes dryer may not be the most essential appliance in the house. But if you have a considerable amount of laundry each week, as so many households do, going without a working dryer can be a tremendous burden. The only choices you really have are hanging up each piece of bedding and clothing and waiting days for it all to dry or piling all of your wet stuff into the car and hauling it to a public laundromat. Even after all of that hanging, your clothes end up wrinkled and stiff. Well, here's a better option that can quickly lighten your load: Call Hayes Appliance Repair to schedule professional dryer repair service. 
If it's the cost of washer and dryer repair that you're worried about, then you've come to the right place to put your mind at ease. As a matter of fact, all of the prices at Hayes Appliance Repair are taken straight from the Major Appliance Service National Price Guide, the industry's leading guidebook on appliance repair prices across the country. That way, you get a full, step-by-step accounting of your total cost for dryer repair, clearly spelled out in black and white with no additional fees. Plus, you'll be happy to hear we have a 98% rate of completion on first service calls, so your clothes dryer repair is more than likely to be done after only a single visit from our trained technician. 
As for customer service, Hayes Appliance Repair is tops in that area as well. With a track record of success that spans two full decades, our dryer repair specialists are adept at diagnosing and reversing the damage that's been done to your dryer. We work on all models of dryers from virtually every manufacturer, so whether you need an electric Maytag dryer repair, a GE gas dryer repair, or a stackable Frigidaire dryer repair, we're your source in Boston for affordable and accurate service. 
Count on Hayes Appliance Repair to resolve the numerous problems that can interrupt the performance of your residential clothes dryer. Our dryer repair technicians are fully trained and equipped to handle any problem you encounter, including:
Inability to start
Lack of heat
Overheating
Excessive noise
Failure to tumble
Lengthy drying times
Marred or damaged clothing
And more 
So put away your dryer repair manual and contact Hayes Appliance Repair today to arrange a cost-effective service call that's convenient to your schedule. With all of the advancements in laundry appliances in recent years, you don't want to take a chance on a do-it-yourself dryer repair and risk causing damage to your property or yourself. You're much better off leaving the complex circuitry, gas lines, and moving parts to our qualified professionals. 
As a bonus for giving us your dryer repair business, we'll check any of your other major kitchen or laundry appliances for just $30 more. Why not take advantage of this special offer and get two times the professional service to save yourself time and money? Simply tell our appliance repair specialist which other service you'd like to include with your dryer repair. The $30 deal is good on any type of appliance repair we offer. Give us a call right away to get started on your double-up dryer repair service.