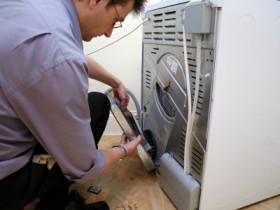 In the Boston metropolitan area and all around the suburbs, you have no shortage of appliance repair companies to contact for service calls. So why should you reserve a spot on your speed dial for Hayes Appliance Repair? For starters, we are not one of those fly-by-night contractors just looking to make an extra buck. Rather, we are a tried and trusted appliance repair company with more than two decades of proven success in fixing literally all makes and models of major household appliances. So when your household chores come to a standstill due to an impaired piece of equipment, you won't have to go searching for a qualified professional. Our skilled and knowledgeable appliance repair technicians will be just a phone call away, ready to arrange your service at a time that's convenient for you.
At Hayes Appliance Repair, we understand how aggravating it can be when you're in the middle of your to-do list and an appliance suddenly calls it quits. Then, to make matters worse, you have to wait for an appliance repair company to be able to fit you in as well as cover additional costs for repairs when they aren't finished on the first service call. Well, you don't have to put up with that nonsense any longer. Our trained appliance repair technicians are available 24 hours a day for emergency service should you have an urgent repair, and our rate of completion on the initial service call is a nearly perfect 98%.
We also provide service for the entire range of residential kitchen and laundry appliances, whatever the make or model, including: 
Top-freezer, bottom-freezer, and side-by-side refrigerators
Ice makers and water dispensers
Standard and high-efficiency washing machines
Front- and top-loading clothes dryers
High-end brands such as Dacor, Miele, and Sub-Zero
Built-in and portable dishwashers
Ranges, stoves, ovens, and cooktops
Microwave ovens
Garbage disposals
And more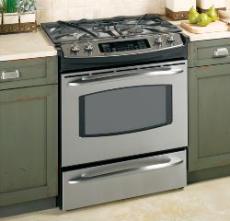 Gas or electric, new or old, moderate or large capacity—it truly doesn't matter what type of appliance repair you're looking for; you'll never have to wait long or pay exorbitant service fees when you call Hayes Appliance Repair. And though our primary goal is always to help you avoid having to incur the cost of replacing your current appliance, we will certainly make that suggestion when the amount for repairing your old unit would be better spent on buying new.  
Have more than one appliance at home that's giving you trouble? Why not double-up on your service call and save even more? With Hayes Appliance Repair you can! Simply choose us for any of your residential appliance repairs, including refrigerator repair and washing machine repair, and we'll look at any other appliance in your household that's on our list of accepted repairs for the unbelievable price of $30. That's a professional service call from a highly experienced technician for virtually any major appliance in your kitchen or laundry room, and you pay only $30. Appliance repair doesn't get any better than that. 
For your added assurance, Hayes Appliance Repair bases all of our service fees on the Major Appliance Service National Price Guide, the industry's "Appliance Blue Book." Reach us by phone or e-mail today to put an end to your major appliance repair problems!
While we do service all makes and models of kitchen and laundry appliances, we do not work on small appliances such as toasters, hedge clippers, electric mixers, and air conditioners. We apologize for any inconvenience this may cause.